STORM DAMAGE CLAIMS ATTORNEY IN DALLAS, TEXAS
A Texas storm can pack a potent force, but sometimes the real punch comes afterward. That's when the insurance payment you receive for storm damage is much less than is needed for repairs, and you find yourself in need of a Dallas storm damage insurance claim attorney.
Possible Claims for Storm Damage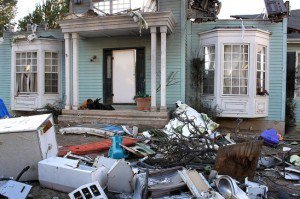 Since everyday policies for property insurance do not usually cover flooding, you may be under the impression that you're simply out of luck. That would be a false assumption. Your Dallas storm damage claim attorney can probably help you if wind damage to a covered area resulted in flooding.
Winds can also cause flying debris to damage such things as vehicles and unsecured property, while also ripping apart structures not built for such fury. In short, if you wonder whether you are covered for storm damage, ask an attorney who is experienced with storm damage claims.
Legal Necessities
When a conflict between you and your insurance company exists, a strong appraiser can help you get the proper compensation. Selecting one is something that a lawyer such as Tim Hoch has extensive experience doing, meaning his advice can be invaluable to your claim.
Each side will have its own appraiser, and if no agreement is reached, the next step is for the presiding judge to appoint an umpire to make a binding determination. With Tim Hoch as your lawyer, that umpire will serve as an objective observer.
Doing the Proper Leg Work
Even before damage takes place, the Hoch Law Firm recommends that insureds take a regular inventory and accounting of their property. By maintaining such information, your potential legal case will be bolstered. That's because your Dallas storm damage insurance claim attorney can use the facts available to enhance your overall case.
For example, the Hoch Law Firm can offer comparisons of the before and after the condition of the property. Meanwhile, the insurance company will be hard-pressed to argue their case with such definitive evidence.
After the Storm
There's often a tendency to be something of an absentee landlord with an investment property, as is the urge to give the property a quick once-over when looking for damage. Neither is a recommended strategy, since it may compromise your claim.
What should be done is to file your claim soon after giving your property a careful examination, since not doing so raises eyebrows with your insurance company. More importantly, Hoch Law Firm can quickly get going on strategizing for your case.
Having an awareness of what makes up your claim will aid your lawyer, but in order to prevent additional damage that may cause confusion with the claim, some preventative maintenance should be done, at least on a temporary basis.
Your Best Courtroom Option
So when conflict over damage results in possible financial losses, it's time to get in touch with Dallas storm damage insurance claim attorney Tim Hoch.